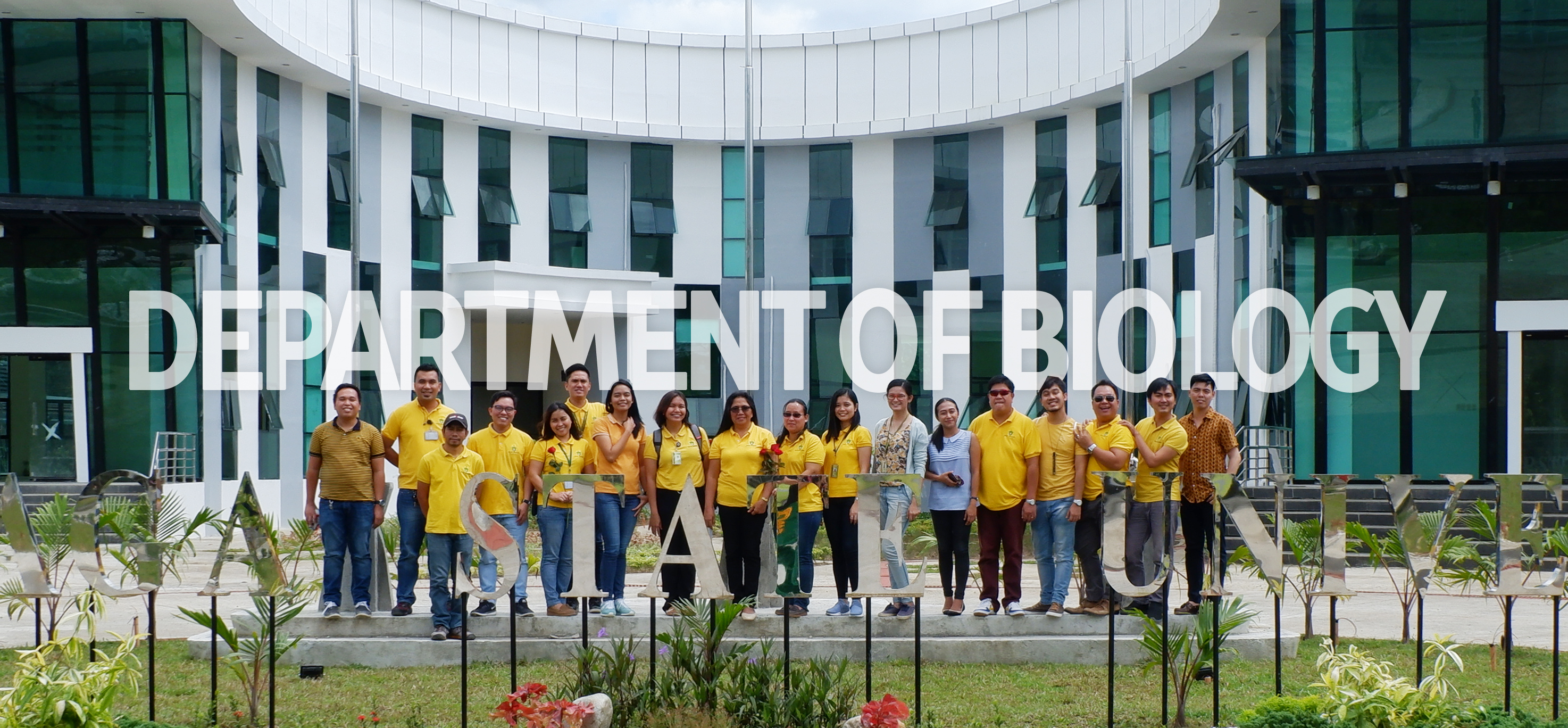 https://biologycarsu.weebly.com/
BS Biology Program Description
The BS Biology program is a four (4) year course designed for students who want to have a focused and in-depth foundation in essential concepts, principles, and theories of biological sciences. This knowledge will provide a strong foundation suitable for students who intend to pursue a graduate degree or any specialization in biology and related fields, including medical studies. The program offers three areas of specialization, namely:  Biodiversity and Conservation, Medical Biology, and Microbioloy. These tracks will allow the students to be exposed to a variety of laboratory works/activities, lectures, research and field trips, community service, and extension activities. The program produces productive and competitive researchers, practitioners, and educators in biodiversity and conservation, cell and molecular biology, microbiology, and health sciences, particularly medicine.
The program provides the students with quality and relevant instruction and learning materials through scientifically trained instructors and professors. The current faculty roster comprises 31% full-fledged PhDs, 55% full-fledged MS, and 14% with on-going MS degree.
Since 2007, the BS Biology Program has been regularly evaluated by the AACCUP. It was awarded as Level III Accredited Program and as Center of Development (COD) for Biology Education in the Caraga Region last September 2015 by Commission of Higher Education. Moreover, it continues to strive to provide quality education and research with holistic and innovative approach in the field of Biology towards internationalization and inclusive development.